Hello all! It's been a hectic week preparing for the big craft day Diane & I tomorrow. So in light of that I've got a preview to share: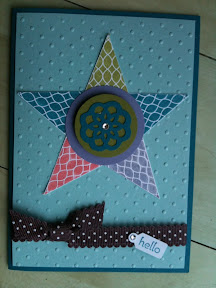 I have to be honest it's case'd from Splitcoast Stampers. However I do love this card and the fact that it's made with Pennant Parade just makes it even better. We can't wait to share all the fabulous projects we've planned!
For my other non-crafting blog readers I've a couple of Munchkin photos:
This was yesterday at Maison Blanc in Farnham. She did a great job stuffing meringue into her little mouth!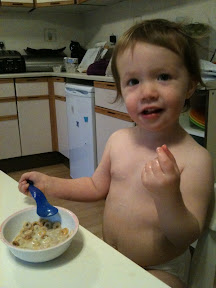 And here's a second. Have you ever noticed how many pictures are of Munchkin eating?! It's clearly a big part of her day!
This was her this morning eating her FOURTH, yes 4th, bowl of cereal this morning! Hee hee. Where does it all go?!!!