Happy Sunday! Today I have a card to show you that used Nature Walk at the retreat day I ran yesterday. It was a fun day in a great venue (thanks Diane!). The ladies were all lovely and came up some original twists on my original designs!
The birdcage was embossed in gold and added a sentiment using Tiny Tags stamp set.
Today was for relaxing. Well, it was for me once the roast dinner had been made. Anyway DH and my father-in-law made this all day: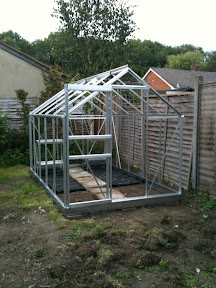 Cool huh? I'm so excited that we'll be able to grow salad all winter long. All we need to do now is add the glass to the frame!
Next to the greenhouse we have a couple of raised beds with a few edible plants: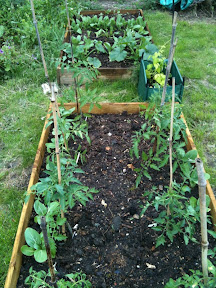 Love having it all in rows as it makes me feel like a professional (hahaha)
Whilst the men were working Immy and I ran off to Starbucks: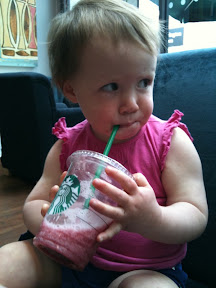 Just LOVE that cute little face. Hope you've had a great weekend too!