Here are a few pics from our short weekend away:
We had to get our feet ready!
Driving in the car is a tiring business:
Very weird being in the back with my parents navigating.
Charmouth beach had it's own Stonehenge.
Ilminster church was beautiful.
Cuuuuute!
The town was very quaint.
Time for a quick fish pedicure in Taunton. Felt weird but pleasant once I'd stopped being giggly. Great results too!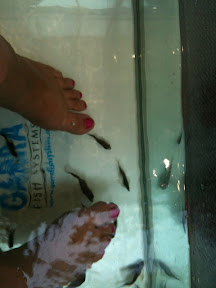 Axminster was soggy but we kept our strength up by visiting Hugh Fearnley-Whittingstall's cafe/restaurant.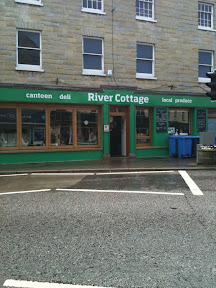 Snuggled up with this toasty fire put together by DH (once we'd found a lighter!!!!)