Today I realised just how much Munchkin is growing up. A couple of her current favourite things include:
Showing off!
She has sheer delight in eating treats and playing up to an audience at the same time.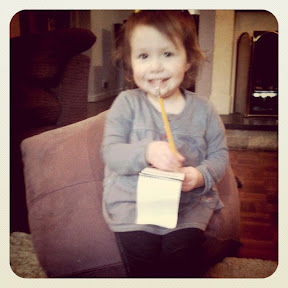 Drawing
Any creative pursuit is very exciting to Munchkin. Gloopy glue, colouring, doodling, stickers, paint etc are all fair game and never far from her mind.