Hello all! Today I have a card to show you that my lovely downline Pip made: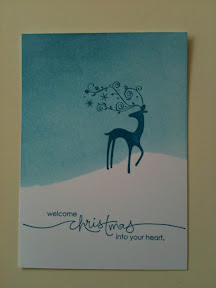 She's done brayering at the top with Dasher stamped on top. Simple but oh so effective!!!
She was a bit nervous as she hadn't made swaps before but I don't think she needed to worry, do you? Well done Pip!